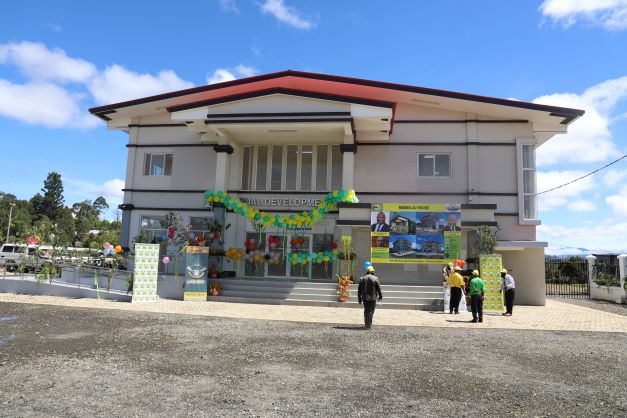 National Development Bank and its subsidiary People's Micro Bank now have a new Tari Branch Building to deliver financial services to the people of Hela Province. The new purpose built branch office was officially opened by both the Prime Minister Honorable James Marape and Minister for State Enterprises William Duma on the 6th May, 2022.
The ground floor is occupied by Peoples Micro Bank (PMB). Customers in Tari are now able to open new accounts and make cash deposits and withdrawals as well as have access to PMB's products and services. The upstairs is occupied by NDB from which customers can apply for NDB Commercial Loans at an Interest Rate of 6.5% and MSME Loans at an Interest Rate of 4%.
The new Tari Branch Building was built in partnership between NDB, PMB, Hela Provincial Government and the Tari Pori District Development Authority at a cost of k8.5 million.
The new purpose built Tari Branch Building is located on Kujali Street, Tari Town.