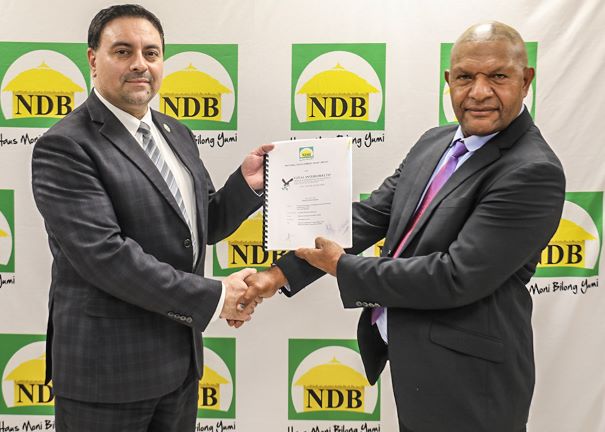 The National Development Bank will soon have a new look and modernized Branch Building in Lae, Morobe Province. This follows the signing of a contract between NDB and Total Interiors Limited in a brief but significant ceremony.
Acting Chief Executive Officer Gary Coplin said the old building along Huon Road Top Town, Lae will be demolished and a two story building will be erected. "The Contractor, Total Interiors Limited should start work on the new Branch Building this month and the building should be completed towards the end of 2023." Mr Coplin reaffirmed.
The two story Building will be built at a cost of k13 million and will house NDB's Lae Branch and our subsidiary Peoples Micro Bank, Mr Coplin added.
At current NDB Lae Branch is temporarily operating out of Morobe Haus, Ground Floor, Office "H".