Mrs. Keryn Hargreaves is a non-executive director on a number of board of directors. She is currently the Chair Lady Goroka Show since 2013. A stern promoter of local businesses, she has together with the support of the local community, successfully staged the popular Goroka Show since becoming the Chair Lady.
She has management and business acumen having operated her own clothing retail and travel agency businesses in Goroka, Eastern Highlands Province.
She has served as a Board member for National Cultural Commission, female representative on the Board of Fresh Produce Development Agency, Nokondi Investments Ltd Business arm of EHPG, and current member of Tourism Promotion Authority and a Trustee for National Museum & Arts Gallery .
Non-Executive Director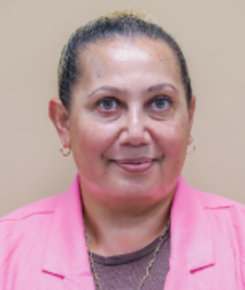 Ms Keryn Hargreaves
Appointed: 18 March 2022
Chairlady for Tenders Committee