Mr. John Patterson Auna is a consultant with Code Black Limited. He is an accountant by profession since 1990. He has proven Leadership and Management experience, knowledge and skills as an Executive gained from his broad experience within both the Private and Public sectors, different industries-successfully transforming organizations to achieve agreed goals, objectives and returns for stakeholders. John possesses a wealth of experience spanning over 26 years.
John holds a Bachelor of Commerce Degree in Accountancy from University of Technology, Lae, MP (Graduated 1990) and a Bachelor of Business Degree in Accountancy from Deakin University, Warnambool, Victoria, Australia (Graduated in 1994).
He is also an associate member of Papua New Guinea Institute of Directors and associate member of Certified Practicing Accountants of PNG.
Non-Executive Director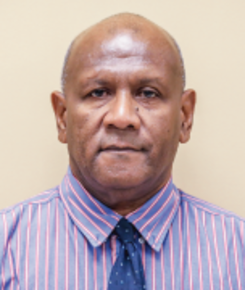 Mr. John Auna
Appointed: 18 March 2022
Chairman Audit & Risk Committee