Mr. Darrell Seeto has 25 years' experience in retail and commercial banking, corporate finance, debt and equity capital markets including equity and FX derivatives across international markets. Having worked his entire career in various preeminent financial institutions such as NAB Limited, Ord Minnet Securities, JP Morgan, Salmon Smith Barney the Investment Banking arm of Citigroup and Macquarie Bank in Australia.
Darrell held roles at JP Morgan as a Vice President in Wealth Management Division before being promoted to a Senior Vice President at Citigroup and a Division Director at Macquarie Bank Ltd. Currently Darrell is a Senior Adviser at the privately owned Australian firm, Shaw and Partners.
Darrell holds a Bachelor's Degree in Commerce (Accounting) from the University of New South Wales and Graduate Diploma in Applied Finance from the Australian Securities Institute of Australia. He is a certified accountant, a senior associate with the Australian Institute of Bankers and a master practitioner member of the Stockbrokers & Financial Advisers Association of Australia. He is also a member of PNG Institute of Directors.
Chairman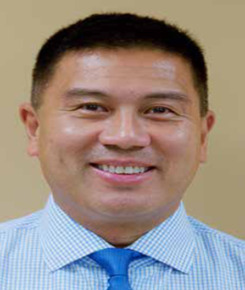 Mr. Darrell Patrick Seeto
Appointed: 18 March 2022
Chairman and Chairman for Lending Committee