Mr. Augustine Birie brings his in depth banking and finance knowledge, skills and experience to the Board of National Development Bank Limited. He is currently a Consultant to Bank of PNG attached to Centre for Excellence in Financial Inclusion (CEFI) since January 2017. Most of his bulk of 40 years' career has been with Bank of PNG with few years with Nambawan Super as General Manager and Interim Chairman Nambawan Savings & Loan Society.
Augustine has a Master's in Business Studies (MBS)(Banking) 1999 to 2000 from Massey University, Palmerston North, New Zealand, Honours Degree in Economics (1985) and Bachelor of Economics from University of PNG (Graduated June 1982. Completed Post Graduate Diploma in Development Administration (1991) National Centre for Development Studies, Australian National University, Canberra, Australia.
He is a Senior Associate of Australasian Institute of Banking and Finance, member of Finance and Treasury Association of Australia, a member of PNG Human Resource Institute and a Professional member of PNG Institute of Directors.
Non-Executive Director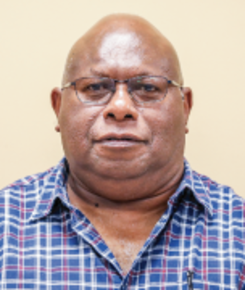 Mr Augustine Birie
Appointed: 18 March 2022
Chairman of Remuneration and Nomination Committee